Ready To Plan Your Next

Move?
We make moving easy. Our services are affordable and our movers are efficient, professional, and friendly. Choose Lubbock Moving Company — it's the smartest move you'll ever make!
Top Moving Companies Lubbock, Texas
Looking For A Quality Moving Company In Lubbock?
We first started in Lubbock 10+ years ago, with one truck and two movers and are now ranked as one of the top moving companies Lubbock TX. As Lubbock has grown, our moving company has grown with it and we are proud to have brought our unique brand of customer satisfaction and quality service and years of experience to the Lubbock area.
The mission of Lubbock Moving Company is to provide top-rated services to its customers and families by providing a full range of highly competitive moving services and to remain the leading movers in Lubbock. Lubbock Moving Company is rated as one of the top moving companies in Lubbock and in Texas. Our 5-Star ratings on Yelp, Google, and Facebook speak volumes about our clients' confidence in us. Our company's reputation as one of the top-rated moving companies in Texas has made us both proud and humbled by all the feedback we have received over the years. It is our mission to exceed your expectations in all of the moving services we provide - and there are many services we offer. Contact one of Lubbock's best full service movers today!
The Top Lubbock Moving Company
Lubbock movers at Lubbock Moving Company understand that it is just as much work to move down the block as it is to relocate across the country. We are a local Lubbock moving company that will provide a smooth relocation anywhere in and outside the Lubbock area. Rely on the top Lubbock Moving Company for your move today!
The Lubbock movers we work with ensure that the service meets our company's standards and strategies. Our team works closely with clients to understand their expectations and requirements, which allows us to deliver the right services. Professionalism and dedication to providing each customer with the highest quality moving services are the hallmarks of our team. Lubbock Moving have trained all of our employees professionally by professionals to ensure they fully understand the process and deliver nothing less than the most effective results. We strive to maintain high standards in all departments and services we offer. As part of our commitment to providing quality services and promoting safety, we believe that it is our duty to create an environment that promotes independence and safety.
Why Hire Lubbock Moving Company?
It is always a good idea to hire a professional moving company to handle your move, especially if you are moving to a new city or long distance. A professional moving company can handle all aspects of the move, from packing and transporting your belongings to providing necessary equipment and expertise to ensure a smooth and successful move. This can save you time, money, and stress, and allow you to focus on other important aspects of your move. The Lubbock Moving Company is insured and licensed, so you can have peace of mind knowing that your belongings are in good hands. 
Send a Message to the Lubbock Moving Company
Schedule a

Commercial Move

Residential Move

Packing Service

Packing Service
Moving Company Lubbock Insured Services
Lubbock Moving Company Services
Throughout the Lubbock area, we have changed the perception of what is expected from movers, and we strive to exceed every expectation. Residents in Lubbock love us and our moving process and we are proud of the reputation we've built within the Lubbock community!
Top-Rated

Moving Company in Lubbock
Hear from our happy Lubbock Moving customers!
Lubbock Moving Company sets the standard for professional moving services. We are experts at moving homes, apartments, offices, commercial buildings, and storage units. Contact us today or fill out our form to receive a free quote. Let us earn your business.
Called and emailed five other companies and no one got back to me for an estimate. Lubbock Moving answered, gave me a quote site unseen. Quick deposit and scheduled a date about 2 weeks out. Three young, hard working fellas showed up. Blankets and shrink wrapped all our furniture, loaded in the truck and moved us 8 blocks down the street. We had one 350lb piece of furniture that was challenging to say the least. Easy peasy.
Lubbock Moving was a sincere pleasure to work with. The movers were both professional and efficient. They were able to pack up and move an entire three bedroom house in just one afternoon!
They can move just about anything. I am so glad they were able to move our antique piano safely and securely along with all of our other valuables.
Our move ended up being complicated and long.Mark was very flexible and responsive in scheduling his crews arrival. The amazing movers, Johnathon and Wood were kind, professional and hard working. They rolled with all of the hiccups we had with positive attitudes and kindness. 10/10 recommend and will be using for our next move.
Moving Company Frequently Asked Questions
Here are a few answers to common questions we get from our customers. If you have any more questions — don't hesitate to give us a call!
Our Roots are in Lubbock, Texas
Why Our Movers Love Lubbock
There are lots of reasons to love Lubbock, with plenty moving here every day. A booming economy, top-tier school system, and high job growth has made Lubbock a desirable location for many. If you are a sports fan — this is a great place for you as well! With the Texas Tech Red Raiders football, basketball, and baseball teams, there is a team for every type of sport fan. Lubbock is also known for our vibrate music and art scene and our local food and welcoming nightlife.
With its proximity to Levelland, Brownfield, Plainview, Odessa, Midland, and Lamesa there is always plenty to explore around the "Hub City." Whether you are moving from Lubbock to a new city, have a student moving to Texas Tech University, or just need some stuff moved around your home, our movers have the skills and expertise to make your experience one that is easy and stress-free.
The Lubbock Moving Company team has spent a long time figuring out ways to improve the moving industry in Lubbock Texas. No matter how big or small your move is, you can expect straightforward pricing, excellent communication, an efficient moving process, and years of quality moving experience from some of the best movers in Lubbock.
It is the Hub City! Living, working, and raising a family in Lubbock is a great experience. Understanding the area as well as possible is crucial when making a big move. A variety of unique cultures and experiences can be found throughout the greater Lubbock area. You should know a few things before moving to Lubbock, Texas.
Lubbock's top things to do
There is a lot to do in Lubbock, a large city. Many parks are available to those who enjoy the outdoors, such as Mackenzie Main City Park, hiking trails, golf courses, frisbee golf, bike paths, and jogging paths. In addition to the thriving arts scene, the city is also home to a number of museums and galleries. After a long day at work, Lubbock is the perfect place to unwind with a variety of restaurants, bars, and clubs. The city of Lubbock TX offers something for everyone, no matter what their interests are.
Resources in Lubbock
Weather in Lubbock
The weather in Lubbock is notoriously unpredictable. There are high temperatures and dry summers in the city, as well as cool winters. Lubbock people have learned to adapt to the changing weather patterns despite the challenges.
The culture of Lubbock
Lubbock is the most populous city in the panhandle and the tenth largest in Texas. There is a rich history and cultural diversity in Lubbock.
Lubbock City was founded in December 1890 by W.D. Crump and W.E. Rayner. Technology and agriculture in Lubbock City saw great advances at the turn of the century. In 1904, the first cotton gin was built using windmills. High Plains survival and growth have been dependent on windmills. The dusty plain relied on it for water and a livelihood. Today, Lubbock is known to be one of the leading producers of cotton in the United States.
With residents hailing from all over the Texas and the world, Lubbock is today home to a vibrant mix of cultures. A thriving arts and culture scene and a large tier 1 college, Texas Tech, make Lubbock TX a desirable place to live.
You Can Trust a Local Moving Company in Lubbock
It's exciting to move to a new home, especially if it's in Lubbock. Without the right resources, it can also be a bit stressful.
A Lubbock moving company is one of the most important decisions you'll make when planning a move. Look no further than the Lubbock Moving Company if you're looking for local moving services. From packing up your belongings to loading them onto the truck, our professional movers will handle every aspect of your move. Your home will even be unpacked and set up by us. All of this will be done efficiently and on time. Give us a call if you're looking for great local moving services in Lubbock. Whether you need assistance with packing, moving, or storage, we are here to help.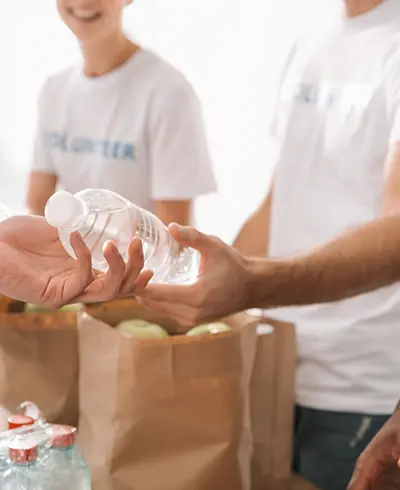 How Lubbock Moving Company Helps Our Local Lubbock Area
We Support Local Businesses, and Give Back to the Community
We're always up to lend a helping hand in our local Lubbock Community — might be why we're a moving company! Here are a few of the local non-profit organizations we've been involved with:
Moving Tips and Information
We offer some insider tips on how to pack a box when you're looking for help with moving or planning a move. We explain industry terms, what to expect from a professional mover, how to save money on a move, and more. You can use the information available here to make your move as smooth as possible.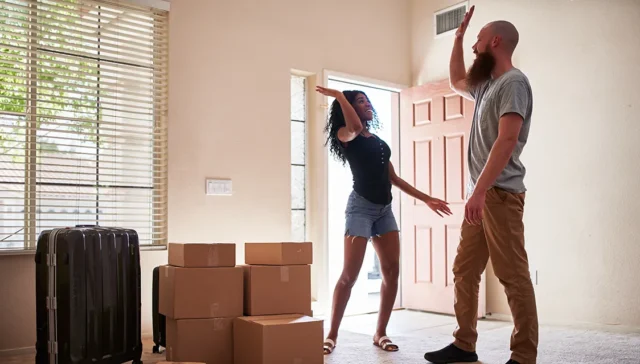 I think that you should be able to select more than one reason for rating.
Why it's important to get rid of clutter before moving, and how to do it.
12 Cheap Moving Tips: Looking for the cheapest way to move? Selected cheap moving tips, ideas and tricks to help you save money when moving.
(By Appointment Only)
Mon – Fri: 9am – 5pm
Sat - Sun: Closed
24-Hours (Scheduled Times)